COMMITTEE MEMBERS - COMITATO
Click on each committee member's name to learn more.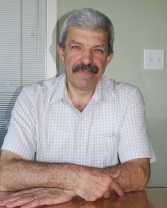 President


➤Settimo Perizzolo

X

I came from Castelcucco in 1975 as a young man of 17. I got involved with the Trevisani in 1999, as part of the committee. In 2003, I was elected president and have been in that position since. I have seen the number of members increase each year, but the most important thing to me, is seeing the numbers of young members joining. In my spare time, I enjoy wine and salami making, gardening, and travelling to meet other Trevisani from around the globe at their events. I am looking forward to being your President for the next 3 years.
Vice President


➤Sandra Gagne

X

I was born and raised in Vancouver, I have been on the Trevisani comitato since 1991 and I spend much of my free time volunteering with various organizations. Ieri, oggi, domani, viva i Trevisani!

Treasurer


➤Sandra Crema

X

Sandra Crema born in Vancouver 1965. Parents from Giavera del Montello, mamma from San Zenone. I have always been proud of my heritage, but even prouder to be Trevisana. I have been on the committee for 3 years.

Secretary


➤Emanuela Rossi

X

I immigrated to Canada when I was 5 years old from Castelfranco Veneto. My parents always maintained the "trevisano" dialect and customs so I was very happy and honoured to have joined the Trevisani Nel Mondo in 1999. I wanted to be able to pass on the heritage and traditions to my children and grandchildren and what better way than to participate in the Trevisani events here. In my spare time I enjoy spending time with family and friends, scrapbooking, reading and travelling to hot destinations whenever I can.
Cultural Director


➤Teresa Perizzolo

X

My parents come from Carpenedo (Vedelago) and Ospedaletto (Istrana), and I was born here in Vancouver. I have been part of the Trevisani since 1999, first as Treasurer and for the past several years as Cultural Director. Since being a part of the committee, I have had the pleasure of meeting, either online or in person, many fellow Trevisani at different venues all over the world. In my spare time, I enjoy baking, scrapbooking and connecting with people on Facebook!

ICC Delegate


➤Fiorella Pizzolato

X

I was born in Italy at the age of 9 moved to Canada with my family. After high school graduation moved back to Italy, my love for my country. After spending 23 years in Italy I decided to move back to Canada to be close to my family. I am an education assistant in the Maple Ridge school district. I was a Trevisani member even in Italy, comune di Paese, now part of the Trevisani in Vancouver and part of the comitato for about 6 years now. My free time is divided between traveling, my family and keeping contacts with my friends and family in Italy

ICC Delegate


➤Dino Bertelli

X

My name is Dino Bertelli I have been on the Trevisani nel Mondo committee for 10 Years. I am married and have four adult children. My Mother was born in Paese, and my father from Quinto in Treviso. I enjoy being a member of the Trevisani nel Mondo I have met so many people and it has expanded my knowledge of my heritage.
➤Lora Dal Monte

X

I was born in Vancouver, the daughter of Italian immigrants from Bassano del Grappa. I have lived here all my life and am a proud East End girl. I love to cook for my friends and family. This is my first year on the committee. I'm looking forward to meeting new people and enjoying the Trevisani community.




➤Sonia Jacoboni

X

Immigrated from San Zenone , Treviso in 1964 I have worked at the Royal Bank for 25 years. I have 2 kids. I belong to the ladies group for St. Helen's ( M & M) for over 30 years This is my 6th year with the Trevisani committee.




➤Matteo Borsato

X

I was born in Vicenza, where I lived the first three years of my life then we moved to Padova. I studied mechanical design in High School, then changed my trade to become a plumber and I am happy I did as I very much enjoy this trade. I spent a lot of time in Castelfranco and that is where I met my wife Elisabetta Volpato. We got married and have 3 wonderful children, Caterina, Rebecca and Giacomo. Due to the economic situation in Italy in 2016 we decided to move to Vancouver and start a new life here. VE RINGRAXIO TUTI PER AVERME ACOLTO NEA VOSTRA ASOCIAXION , SPERO DE PODER DARE NA MAN A MANTEGNERE I FORTI VAEORI CHE GAVI' XA'!




➤Bortolo Rinaldo

X

Bortolo immigrated to Canada from Chiarano, Treviso in 1958. He's the father of three and has five grandchildren. When he's not working on his award winning garden and fundraising for childhood cancer research via his Christmas lights, he can usually be seen volunteering for various Italian society's. Most notably he has been a dedicated executive member of the Trevisani nel Mondo Vancouver since 2005.




➤Mara Zanotto

X

I have been in Vancouver for a year and a half. I came here to find a job with my husband Luca. We really liked this city so we decided to stay and start our lives as newlyweds. I worked in Italy as a Surveyor for 5 years, but here I have found work as a bookkeeper for a Construction Management Company in Burnaby. In my free time I like reading, listening to music and play volleyball, when I can =). A few months after my arrival in Vancouver, I got in touch with the Trevisani Group, which has be proven very friendly and kind, welcoming me as part of the family. I am glad to be able to give my contribution to this large group, keeper of past traditions, nowadays often forgotten, asset for the Italian Community and beacon of hope and help for many people arriving here in Canada.




➤Renzo Parisotto

X

I was born in Loria, Treviso and moved to Trail, BC in 1967. There I worked as a machinist and soon after sent for my fiancÚ Imelda. We moved to Vancouver a few years later and have lived amongst our fellow Trevisani ever since. I have been a part of the comittato for almost ten years and really enjoy cooking the pasta at the picnics and Befana. I volunteer with St. Helens Parish, the Mission Society and Notre Dame High School. I spend lots of time in the garden, fixing anything that is broken and staying busy!



➤Steven Comin

X

When I first joined the Trevisani nel Mondo almost 10 years ago I'd never eaten trippa. Now, I regularly help make over 100kg of it at a time!




➤Luca Bortot

X

I immigrated to Canada in 2011, from Mansue'. I been a part of the Trevisani committee for a4 years now and have become a big Whitecaps fan.




➤Domenico Cassanego

X

I'm a new member of Trevisani nel Mondo, and this is the first time that I'm on the committee, I'm glad to bring my contribution to this wonderful group. I haven't been in Canada a long time, I came here to have an experience that will hopefully enhance my university career. Right now, I'm working and my ultimate goal is to stay in Canada.